From: Greg Fisher [mailto:greg@creditscoring.com]
Sent: Friday, March 23, 2012 2:34 PM
To: K. James Yager, CEO, director, Barrington Broadcasting Group, LLC
Cc: Walter D. Bristol, chairman, Consumer Reports, Consumers Union; Amanda Walker, Consumer Reports senior project editor, Consumers Union; Communications, Consumers Union; James A. Guest, president, CEO, consumer Reports, Consumers Union
Subject: Whistle-Stop, Consumers Union, Barrington Broadcasting, Who told you that?
With incredulity, you published: "Your credit score is obviously important if you're borrowing money. But many employers also look at scores when hiring."
At the bottom of that story is a link to the "Consumers Union website," however, the Consumers Union page at the link address does not support your statement; it does not mention employers.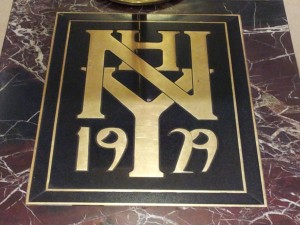 On a whistle-stop tour this month, I visited Consumer Reports.  The person with that organization I spoke to there wrote:
Sent: Thursday, March 08, 2012 1:34 PM
To: greg@creditscoring.com
Subject: Follow up to your visit earlier today
Hello Greg,
After your visit, I conferred with Mandy Walker and our experts over at Consumers Union (the advocacy arm of Consumer Reports), and we've since updated Mandy's quote in my blog to more accurately reflect the updated language now found at the website cited.
I just wanted to thank you for bringing this to my attention, and apologize for the communication disconnect that occurred on this end between Consumers Union and Consumer Reports, which meant the update was not made to the blog post sooner.
Again, thanks for your sharp eye and follow through,
[name]
(Despite that, still, another Consumers Union document states, inaccurately, "Without a Disaster Information Shield, FICO scoring models could pose an affirmative barrier to the efforts of disaster victims to regain, and maintain, financial stability, access reasonably priced credit, and even regain employment.")
Your page even contains advertisements while misinforming readers by saying that employers use credit scores.
Who told you that?
—
Greg Fisher
The Credit Scoring Site
creditscoring.com
PO Box 342
Dayton, Ohio  45409-0342