In Florida, the state legislature session is underway, and members are discussing the use of credit reports in employment.  Senator Nancy Detert is the introducer of Senate Bill 100, which was given 8 yeas and no nays this week.  The myth continues as the senator and media unknowingly push it.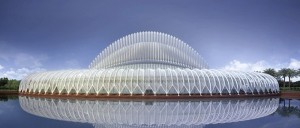 From: Greg Fisher [mailto:greg@creditscoring.com]
Sent: Thursday, January 17, 2013 1:07 PM
To: Regan McCarthy, senior producer/assignment editor, WFSU-FM/ Florida Public Radio
Cc: Nancy C. Detert, chair, Committee on Commerce and Tourism, Florida Senate
Subject: Florida Senate Committee on Commerce and Tourism
See this message and your response at http://blog.creditscoring.com/?p=4559.
You wrote: "' As we turn the corner on the economy and try to get people back to work, one of the stumbling blocks is that we have employers pulling credit reports and not hiring you because you have a bad credit score. And I think that's frankly, kind of dirty pool, unless you're dealing with money or trade secrets or a whole list of exceptions,' Detert said."
Employers do not use credit scores.
What is your clarification policy?
—
Greg Fisher
The Credit Scoring Site
creditscoring.com
PO Box 342
Dayton, Ohio  45409-0342