Consumer reporting agencies Equifax, TransUnion and Experian all state that they do not provide credit scores for employment screening.
Despite that, the anchor at the CBS–owned television station in Dallas asks the financial expert and analyst to explain it all to us: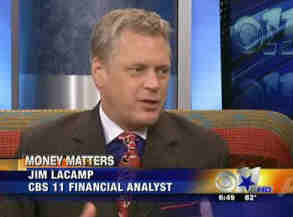 It is today's #1 hit in Yahoo News for the term "credit score" (complete with a picture).  You can't buy that kind of ranking.
---
From:
Greg Fisher
Sent: Monday, August 17, 2009 1:27 PM
To: KTVT:
Ginger Allen
, interviewer;
Lori Conrad
, communications director;
Steve Mauldin
, president & general manager; news@cbs11tv.com; KTVTNewsEyeTeam@ktvt.com; cbs11@ktvt.com
Cc:
Jim Lacamp
Subject: credit score, employers, CBS, CBS Television Stations, KTVT
You wrote, "In this economy, your credit score is more important than ever before, as prospective employers are looking at them to help in hiring decisions."
Who is your source regarding credit score use by employers?
---
More